Bassist Henry Grimes Dies at 84
By DownBeat   I  Apr. 18, 2020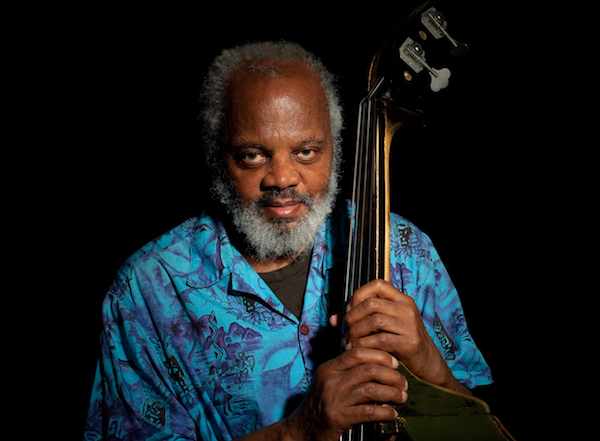 Henry Grimes (1935–2020)
(Photo: Nick Ruechel)
Philadelphia-born bassist Henry Grimes, revered for his work alongside jazz titans, died April 15 at the age of 84, according to a report from WBGO. His death was attributed to complications from COVID-19. Margaret Davis Grimes, his wife, confirmed the details to the Jazz Foundation of America, which had been assisting with the bassist's medical care at the Northern Manhattan Rehabilitation and Nursing Center in Harlem.
Onstage or in the studio, Grimes worked with Thelonious Monk, Charles Mingus, Cecil Taylor, Gerry Mulligan, Albert Ayler, McCoy Tyner, Lee Konitz, Sonny Rollins and Pharoah Sanders, among others. Known primarily for his bass work, the Juilliard-trained performer also played violin.
Grimes' debut as a leader, The Call, was released in 1965. But after a prolific period in New York early in the decade, Grimes relocated to Los Angeles in 1968. Finding little work, he dropped out of the music scene altogether and disappeared from public life.
In 2002, a social worker named Marshall Marrotte tracked down Grimes, who didn't own an instrument at the time. William Parker eventually gifted him with a bass, setting in motion one of the most intriguing comebacks in jazz history.
Grimes went on to play hundreds of concerts, and among his post-comeback albums were guitarist Marc Ribot's 2014 album Live At The Village Vanguard, which also featured drummer Chad Taylor, and Spirits Aloft, a 2010 duo project recorded with drummer Rashied Ali.
In 2016, Grimes performed at and was the subject of tributes during the Vision Festival. Covering a June 7, 2016, concert at Judson Church in New York for DownBeat, Ken Micallef wrote, "Every number was infused by Grimes' presence. Shifting from bass to violin, his concentrated stare never changed, even as he was joined by different musicians. His spirit was as strong and undeniable as his performance." DB