Eddie Henderson On Maturity And Revisiting Bop Standards
By Bill Milkowski   I  Jul. 1, 2020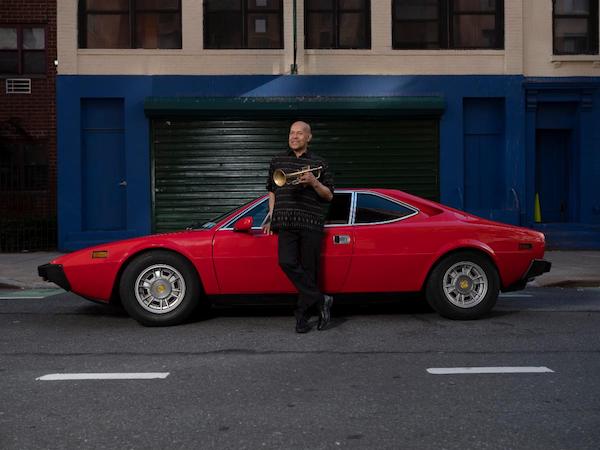 Eddie Henderson says that during his career he's had to develop the "maturity of knowing when to play and when not to play."
(Photo: Jimmy Katz)
Trumpeter Eddie Henderson, who turns 80 in October, still is in top form, blowing with passion, intensity and uncommon sensitivity on his upcoming Smoke Sessions recording, Shuffle And Deal.
Henderson leads the way on blistering bop-informed workouts, sublime ballads, a breezy Latin-tinged number and the infectious shuffle-swing title track. The bandleader is joined here by pianist Kenny Barron, alto saxophonist Donald Harrison and veteran drummer Mike Clark—all returning from Henderson's 2018 Smoke Sessions release, Be Cool. Longtime McCoy Tyner bassist Gerald Cannon rounds out the group.
In late June, Henderson—speaking from his home in Mamaroneck, New York, while waiting out the pandemic—discussed his new album, why he went back to study bop standards and what he learned from Miles Davis.
The following has been edited for length and clarity.
You mentioned that Shuffle And Deal is a kind of continuation of Be Cool, but it shows where you are now.
Well, you've got to polish the mirror every day. You know, I've gone through phases over the years. When I first came out, I was with the Mwandishi group in the early '70s. That was kind of free-floating, avant-gardish and full of electronics. But then I realized that I had a gap in my knowledge of bebop and standards, so I consciously went back and studied up on that material and subsequently played with Art Blakey, McCoy Tyner, Joe Henderson and others.
If you notice, on all of my albums since the '90s, I've played a lot of standards. And there are standards on this new album as well—"Over The Rainbow," "It Might As Well Be Spring," "God Bless The Child" and "Smile." I love ballads. So, it just shows who I am in the present, after 70 years of playing the trumpet. I started when I was 9.
The trumpet is such a physical instrument. It demands daily work to keep your embouchure together.
That's right. Even during the coronavirus I've kept my chops up. You know, I watch TV during the day, but I'm buzzing the mouthpiece on-and-off all day, just to keep the tonality and the embouchure around the muscles there. The trumpet is different from playing the drums, for example. If you don't play the drums for 10 years, and then you come back and hit the drum with a stick, it's going to sound like a drum. If you lay off 10 days with the trumpet and you come back, you can't even make a sound. So, you gotta keep those lips buzzing every day. Like with the saxophone, they blow all day long and the reed vibrates. But with the trumpet, it's your lips that vibrate. That's why I try to stay out of fights.
You show such great maturity on the ballads, but have a ferocious edge on the uptempo swing numbers. It's a nice balance.
Yes, I think it's an evolution in terms of all the records I've done. Each one, I think, has been a good product, but this is a culmination of all my efforts. And just like I said—polishing the mirror and just showing whatever expertise that I have. And I think it's the pinnacle of my career, in terms of musicianship and understanding and maturity. Because, you know, you come out when you're younger and you have flashy technique and everything. I don't think I've lost that technique, but the maturity of knowing when to play and when not to play—I didn't have that as a young man.
So, the young Eddie Henderson who played on your 1973 fusion album Realization could not have played "Over The Rainbow" the way you do on this new record?
That's exactly what I'm talking about. You only get that kind of maturity with age, knowing how to phrase. I remember a long time ago, I asked Miles Davis—this is when I was a teenager, because Miles Davis stayed at my parents house—and I remember asking him, "Man, how do you play 'My Funny Valentine' so pretty?" And he said, "From listening to singers." And so, from that point on, year after year, I really listened to how singers phrased, like Nat "King" Cole on "Unforgettable."
It's that whole relaxed approach and the idea of leaving some space that you want to get on your horn when you're playing a ballad. You know what the golden rule is: "Less is more." When you're young, you try to play a lot of notes, like a young lion or something. But then as you get older, you start editing and learning to embellish with just one note.
Kenny Barron is a master at that. He's got chops, but he also has that beautiful touch—that finesse and restraint.
Exactly. And the corollary to what you just said: I remember Miles Davis came to hear me play with Art Blakey and he said, "Eddie, you sound good. But why don't you stop trying to play the trumpet and play music?" And I was like, "Whoa." That lesson has always been on my mind: Stop trying to exhibit your technique. I mean, you're playing the instrument, but the whole purpose of the instrument is to play music.
There's an atmospheric quality to "By Any Means," the song your daughter Cava Menzies wrote for the new record.
Well, she's quite a talent. On the last album I made, she contributed a real mysterious tune—"Nightride"—and so I asked her to write me another mysterious tune. And that's what she sent me.
She graduated from Berklee College of Music with triple major, a five-year program that she finished in three years. Then she got her master's in film orchestration from the University of Miami, and for the last 16 years, she's been the head of the music department at Oakland School of the Performing Arts in the Bay Area. Plus, she's got three records under her own name. I'm so proud of her.
I was listening to "Boom," the tune that your wife, Natsuko Henderson, wrote for the new album. You come in on trumpet playing a five-note melody that is so familiar, but I can't place it.
It's from "I Found A New Baby." I got that from Miles Davis. I heard him play that 30 years ago and it stuck in my memory. But that phrase just sets up the momentum and the feeling of the song. DB